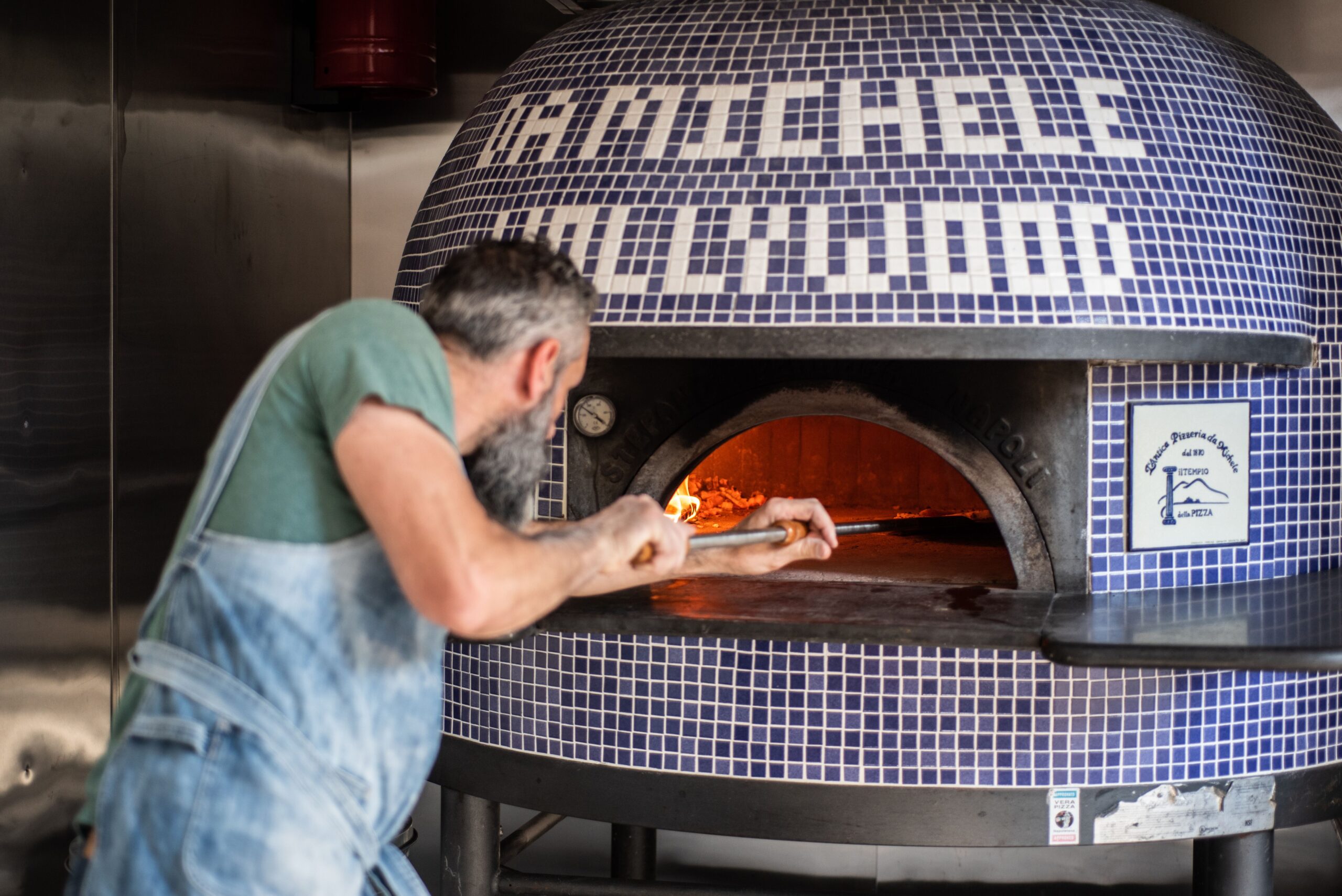 About
L'Antica Pizzeria da Michele, the world-renowned Neapolitan pizzeria, debuted in the heart of Hollywood in 2019 as the first U.S. location. The restaurant's authentic Neapolitan pizza is made using the same centuries-old recipe, techniques, and Italian imported ingredients at its origin restaurant in Naples, established in 1870. Head Pizzaiolo Michele Rubini helms the famed pizzeria, that also serves many Italian and Mediterranean specialties. Guests who visit L' Antica Pizzeria da Michele are welcomed into beautiful "courtyards", which serve as central gathering points for they can view pizzas being prepared in the restaurant's imported stone oven.
Owner Francesco Zimone, who designed each restaurant, was inspired by his childhood summers in his hometown of Naples, the atmosphere is classic Italian meets modern Californian. Blue and white tiles adorn the walls, and natural wood and Baltic stone are incorporated throughout the terrace and interior.
" I'm having a relationship with this pizza"
Julia Roberts (Eat Pray Love – L'Antica Pizzeria Da Michele -2010- Naples)
In Italy, L' Antica Pizzeria da Michele is a tiny shop that only sells two pizzas — Marinara or Margherita, and drew praise for its thin, flavorful pies long before Gilbert's nod in Eat Pray Love and the subsequent Hollywood appearance in the movie adaptation starring Julia Roberts.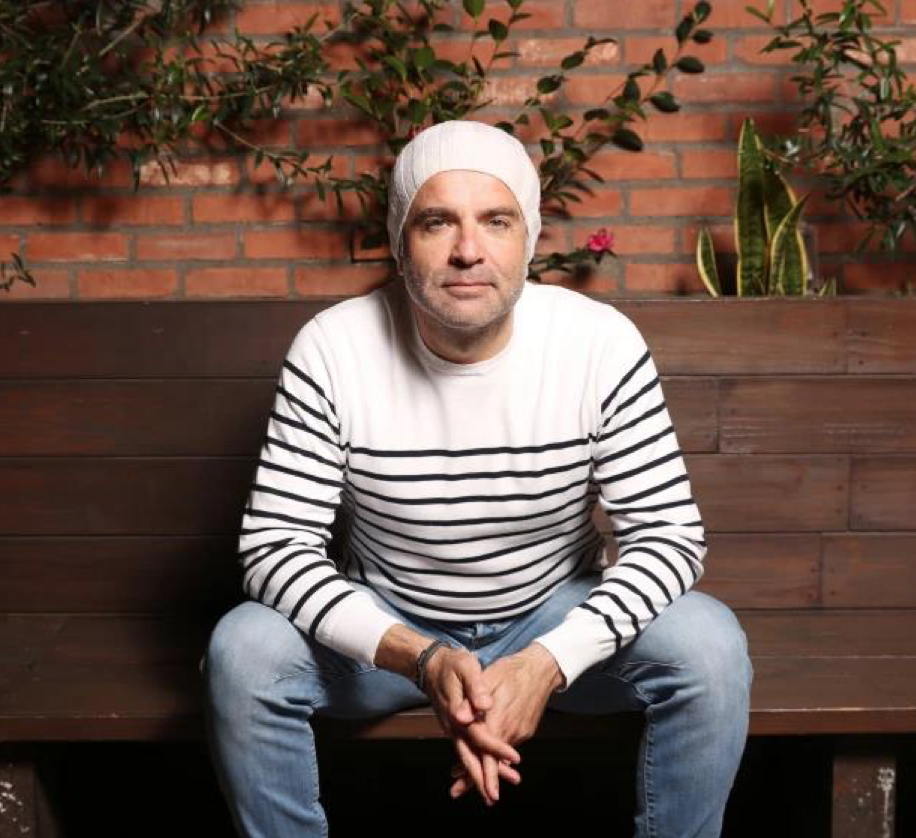 Francesco Zimone
Owner / Restauranteur
Born and raised in Naples, Italy, one could say that the famed L' Antica Pizzeria da Michele marinara sauce runs in Owner & Restaurateur Francesco Zimone' s blood, as he grew up eating at the 152-year-old pizzeria at a young age with his father. After his first bite of the overly simple yet complex combination of melty Fior Di Latte cheese paired with tomatoes on a perfectly chewy crust provided him with a euphoric experience that he still recalls to this day. With an unconventional path that ultimately led him to opening the first U.S. outpost of the beloved Naplesborn L' Antica Pizzeria da Michele in Hollywood in 2019, Zimone studied architecture, finance, and international business at the University of Naples from 1993-2000, before receiving his MBA at the University of Rome in international media management.

Upon completion of his MBA, Zimone ventured to the U.S in 2002, where he landed a role as a Financial Analyst for Lionsgate Films, before joining the Universal Pictures team working alongside mogul producer Dino De Laurentiis in 2004. In search of a new adventure, he ventured to explore a new industry that allowed him to tap into his deeper passions —food & human connection—and worked as West Coast Italian food ambassador for the Academia Barilla from 2006-2015. It was this experience that served as a launchpad for his dream of owning his own restaurants, as he learned the ins and outs of the business from the genuine connections, he made with acclaimed chefs such as Wolfgang Puck and Chef Nobu.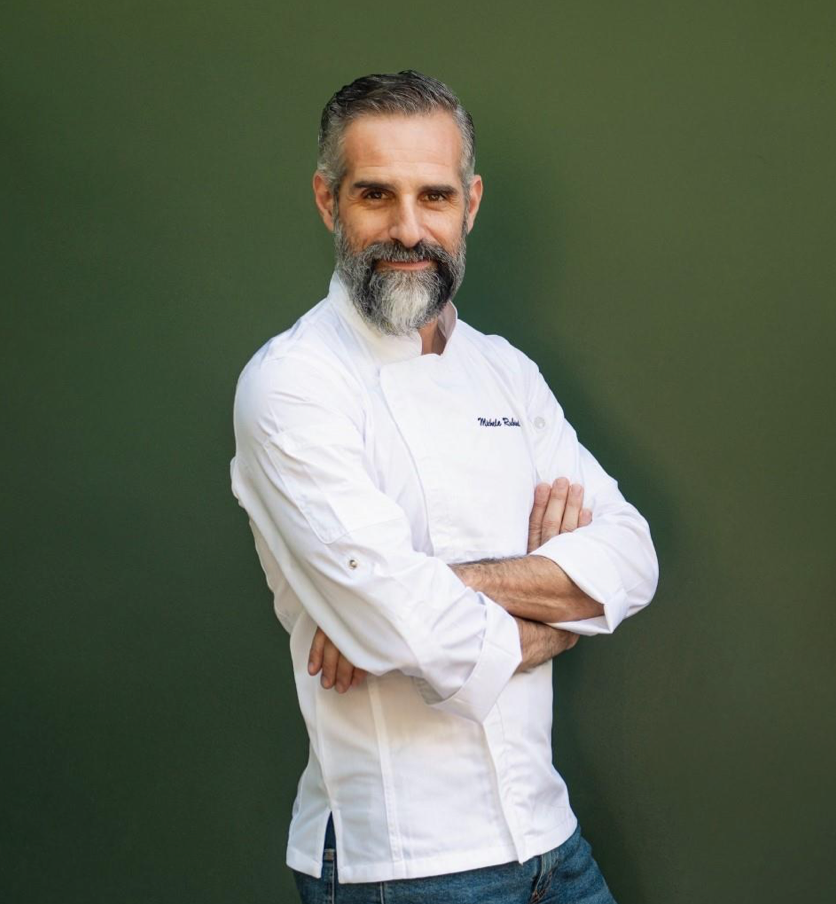 Michele Rubini
Head Pizzaiolo
Head Pizzaiolo Michele Rubini brings a lifetime of passion for Italian cuisine, genuine hospitality, and detailed technique to his role at L' Antica Pizzeria da Michele. Rubini embraces true Italian tradition with a commitment to quality, fresh ingredients, and impeccable service—fostering a comfortable, home-like atmosphere.

"When I think of pizza, I think of all the conversations, laughter, and emotional exchanges among people, friends, lovers, and business partners that are behind each-and- every single bite."

As a native of Ischia, Italy, he was no stranger to the pie, but he was a graphic designer by trade. He trained with Verace Pizza Napoletana Association to become a certified Pizzaiolo in Naples, working tirelessly to perfect his techniques and then moved to Los Angeles, where he joined several restaurants and in 2019 opens L' Antica first location in Hollywood with his friend Francesco Zimone.
TRADITION: We honor and celebrate the Italian culture, cuisine and hospitality spirit. We are dedicated to creating felt experiences, in a vibrant and comfortable setting, which will touch upon all senses and emotions. All while maintaining the beauty of old-world Italian tradition.

CREATIVITY: Where tradition meets innovation and our vision meets different perspectives, we are inspired to entertain our guests and leveraging our F&B service in inventive ways.

CONFIDENCE: Our commitment to excellence and our restlessness to keep improving through long term planning and talent development enhance the extraordinary value we provide our partners and community.

CARE: We strive to make an impact on our community as we participate in many philanthropic initiatives. Responsibility, generosity, kindness, empathy.

THE MANY MEANINGS BEHIND L'ANTICA:

HOSPITALITY: The friendly, gracious, and thoughtful reception and entertainment of each and every guest.

TEAMWORK: To cooperate and pitch in without regard for self. A way of working characterized by a selfless desire to help others. We believe the whole is greater than the sum of its parts. When we work together, we can create something special.

COMMUNITY: To embrace the spirit of generosity, to create long life relationships, family time, togetherness around a table, connections, memories, and friendship and to help those who are in need and ultimately to create a better world for future generations.

AUTHENTICITY: Never perfect, always genuine.